Students! Help us decide which scientists and engineers should take part in the next event, and you could win a £20 voucher. All you need to do is take 2 minutes now to judge these 12 sentences.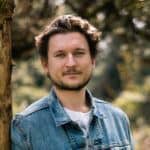 I would like to say a massive thank you to the students who voted for me in the Influence Zone. When I started, I didn't expect to get far in the competition and never in my wildest dreams thought I would win, so I am incredibly humbled to have received your votes.
I really enjoyed answering all of the questions from schools across the country, and many of them challenged what I thought I knew about my topic. It was great hearing your thoughts on the importance of why teenagers take risks. From our conversations I have had a lot of new ideas for my future research, so I have done a lot of learning from the students who took part as well!
I hope that I was able to give you an idea about what it is like being a psychologist and how great a career it is. I will remember these conversations for a long time – and will make sure to check out Roblox like a lot of you suggested!
I would like to thank my fellow Influence Zone psychologists: Ian, Chris, Bogdana, Kathryn and Laura. As I am early on in my career, I really enjoyed hearing from more senior psychologists about their careers and research areas. Also, special thanks to the I'm a Scientist team for all their hard work on the fast paced chats. The moderators were always welcoming and raised the excitement as we logged in! Finally, thank you to the British Psychological Society for funding this zone. The organisation's commitment to public outreach is why I am a very proud member of the society.
The I'm a Scientist experience was unlike anything I have done before. I would highly recommend the experience to anybody in research, whether you're a PhD student or a Professor. The opportunity to engage such a young and enthusiastic audience is an exhilarating experience, and the half-hour chats go by in no time.
I'm now very excited to begin working on the project that will be funded by the prize money. As I shared with many of you in the chats, who better to research when and why teenagers take risks, than teenagers themselves!
Psychologists: Up for the challenge?
Want to answer some downright weird questions? Maybe even learn things from students?
I'm a Scientist, Get me out of here runs every March, June, and November.
Find out more and apply to take part
It only takes 2 minutes and one sentence to apply!