Profile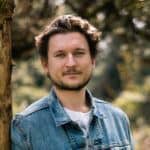 Alex Lloyd
Curriculum Vitae
Education

London Nautical School, University of Hertfordshire & University of Westminster

Qualifications

BSc (Hons) in Psychology and Philosophy and MSc in Psychology

Work History

Goldsmiths, University of London, hospitality agencies, NCS The Challenge, Hackney & Islington Youth Offending Services, Birkbeck, University of London.

Current Job

Employer

Royal Holloway, University of London & Birkbeck, University of London
Favourite thing to do in my job: My favourite thing to do in my job is to think about how psychological research applies to real world scenarios, such as how we interact with our friends.

About Me: I am a Psychology PhD student researching when and why teenagers take risks. I like climbing, watching films and dogs.

Read more

I am a Psychology PhD student at Royal Holloway, University of London. My research is all about when and why teenagers take risks. A lot of people think it's bad that teenagers take risks, but I think there are good sides to risk taking too! In my spare time I like to go to the cinema 🎥 or go to the gym 🏋. In 2018 I completed my second Tough Mudder 🏃 and am currently training for my third this September!

I also like to travel, and in 2015 I spent a year travelling Asia and the Middle East. I got to try a lot of good food and see a lot of cool sights. It also made me realise how important psychology is as our brains share a lot in common!

Pronouns: he/his

My Work: Researching how teenager's friends influence their risk taking

Read more

As a PhD student I do research where I try to answer the question about when and why teenagers take risks. I look at how risk taking actually helps teenagers to learn more about their surroundings and is important for them to grow into adults who are independent. I also look at how friends can help us to make positive decisions when we face risky situations.

A lot of my time is spent reading research papers written by other more experienced psychologists who have done research on this topic! As well as reading, I also design my own research making tasks that I then ask teenagers to take part in. These can be games or questionnaires that help us to understand the psychology that goes into teenagers' risk behaviour. I then compare how adults perform on these tasks to see if there are differences between teenagers and adults. Excitingly, a lot of the time there are differences!

I also work with young people who have committed crime at the Hackney and Islington Youth Offending Services. I help young people who are given community sentences to complete their sentences and hopefully go on to make more positive decisions in the future. I currently work as a Trainer with the National Citizen Service (NCS), where I train the next generation of youth workers to deliver the NCS programme to young people across London and the South East of the country.

My Typical Day: Reading, writing and researching!

Read more

My days vary a lot with the PhD. Some days I will sit and read all day and make a few notes here or there. Other times, I will be visiting schools running my studies with teenagers or giving talks.

Sometimes, I am able to watch MRI scans, which is when we take pictures of the brain to work out which parts are activated (light up) when we make decisions (that's a picture of my brain you see below!).

During term time, I teach and so I will spend an hour or two talking to students about how we do research in psychology. The only typical thing about my days is how much I enjoy them!

What I'd do with the prize money: Help teenagers to research teenagers!

Read more

If I won the prize money I would like to use it to take on some school students to conduct some  psychological research with me! I would take them through the research process from start to finish and have them conduct the research themselves. I would show them how we analyse the data and work with them to present our findings back to their schools!
My Interview

How would you describe yourself in 3 words?

Inquisitive, happy, optimistic

What or who inspired you to follow your career?

My mum has always inspired me to work hard and help people in the process

What was your favourite subject at school?

I loved history at school

What did you want to be after you left school?

After I left school I wanted to be a therapist. The psychology I do now is very different!

Were you ever in trouble at school?

I did get into trouble every now and then but most of the time I was a good student

If you weren't doing this job, what would you choose instead?

I am fascinated by sharks and so if I wasn't studying human beings then I'd be studying sharks instead!

Who is your favourite singer or band?

Radiohead

What's your favourite food?

Sandwiches (some would argue they are boring but I disagree!)

What is the most fun thing you've done?

I once did ziplining in a forest in Laos. I still remember the adrenaline rush the first time I jumped off into the trees!

If you had 3 wishes for yourself what would they be? - be honest!

I would wish that I could work and travel at the same time, I would also wish that I could continue to research after my PhD and finally I would wish that I could see Radiohead live!

Tell us a joke.

What do you call a dog that does magic tricks? A labracadabrador.
My profile link:
https://ias.im/u.220017
---
---