Profile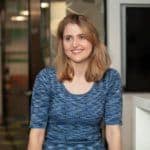 Kathryn Atherton
Curriculum Vitae
Education

University of Oxford; Blundell's School in Devon

Qualifications

I have a DPhil (PhD) and MSc in Neuroscience and an undergraduate degree in Experimental Psychology from the University of Oxford. I've also done a PGCE in primary school teaching with a specialism in maths.
My A levels were maths, chemistry, English literature and drama & theatre studies. My GCSEs were in maths, English literature, English language, physics, chemistry, biology, French, Spanish, geography and drama.

Work History

Currently, I'm an Associate Advisor in Education at the Behavioural Insights Team.

Previously, I have been a post-doctoral research scientist at the University of Oxford (in which I worked on a project investigating the effect of an in-school physical activity intervention on brain function in secondary school students) and a primary school teacher.

Current Job

Associate Advisor in Education

Employer

The Behavioural Insights Team
Favourite thing to do in my job: Coming up with ideas to make the world a better place.

About Me: My goal is to use science to make a difference.

Read more

I live in London with my fiancé. We live in a flat overlooking a creek, which I love because it is tidal and is changing all the time. Friends of ours chose to live in the same development – we have friends in a flat on the floor above and another set of friends in the next door building – so my life often feels like an episode of Friends.

I am very close with my family. I have cousins who live in London too. My brother, who is a GP, lives in Bristol and my parents live in Sidmouth, overlooking the sea. I grew up in the countryside in mid Devon. I moved to London after a 10 year stretch in Oxford.

I used to be a primary school teacher. Before that, I was an educational neuroscientist at the University of Oxford, after I had finished my DPhil (PhD), MSc and undergrad (in Experimental Psychology) there.

In my spare time, I love to sing in choirs and play squash. My pronouns are she/her.

My Work: I work at the Behavioural Insights Team in Westminster, using psychology to have a positive social impact.

Read more

I work in the education policy part of the Behavioural Insights Team (BIT). BIT uses research on human behaviour to come up with solutions to problems in our society. We then scientifically test the effectiveness of our solutions, using randomised controlled trials (the gold standard of evaluation) wherever possible. This tells us whether our solutions actually work and how well they work. When our solutions are found to be effective and to represent value for money, we try to ensure they are used as widely as possible. In this way, we are trying to make governments' and organisations' decisions evidence-based and socially impactful.

My Typical Day: Working with an exciting, dynamic, smart and inspirational team of people.

Read more

My day-to-day work involves: reading academic research papers to keep up to date with the latest behavioural insights; interviewing members of the public to help us better understand the problems we are facing; working with colleagues to generate solutions to society's problems; designing and implementing scientific experiments to implement and evaluate our ideas; meeting with our clients (e.g. the Department for Education) to discuss our ongoing projects; presenting our results internally or externally; developing new work for BIT by sharing what we do and what we recommend (e.g. with No. 10 Downing Street).

What I'd do with the prize money: Fund young female scientists from disadvantaged backgrounds to send letters to girls at their old school, encouraging them to pursue science.

Read more

BIT has previously done some exciting work in this area.

We knew from the social psychology literature that people are more receptive to messages from relatable messengers. We arranged for students at prestigious universities, who were from disadvantaged backgrounds, to send letters to school students, from similar backgrounds, encouraging them to apply. This resulted in a significant increase in applications from disadvantaged students to Russell Group universities (and, importantly, a significant increase in acceptances).

We have also begun doing work to address the gender gap in science. While girls do just as well, if not better, than boys at GCSE in STEM (science, technology, engineering and maths)-related subjects, they are much less likely to choose STEM subjects at A level. This is at least partly due to false stereotypes about what girls and boys are good at. This can result in girls feeling uncomfortable in STEM environments, and as though they don't belong there. Girls also tend to receive less personal encouragement from teachers and parents to pursue STEM than boys do. This is not only bad for girls but also bad for society. As our society becomes more and more dependent on science and technology, we need more and more people with STEM skills and we need this workforce to be diverse and representative of our population. We have been devising interventions to help empower girls to overcome stereotypes and consider STEM A levels.

If I won the prize money, I would build on this work. I would lobby for BIT to run a trial in which young female scientists from disadvantaged backgrounds sent letters to girls at their old school, encouraging them to pursue science.
My Interview

How would you describe yourself in 3 words?

Curious, bold, positive

What or who inspired you to follow your career?

My tutor at university and my loved ones.

What was your favourite subject at school?

Drama

What did you want to be after you left school?

I didn't know.

Were you ever in trouble at school?

Yes. If you ask me about it during a call, I will tell you about it.

If you weren't doing this job, what would you choose instead?

I absolutely love this job and I don't want to do anything else. However, if it didn't exist, then perhaps academic research, pure policy or acting.

Who is your favourite singer or band?

Sigrid

What's your favourite food?

It used to be shawarma, but I don't eat meat anymore. So, banana splits!

What is the most fun thing you've done?

Threw a house party with my friends where we replaced all the flat's light bulbs with UV bulbs and made loads of decorations that glowed, including jelly shots containing tonic water (the quinine in it glows under UV light).

If you had 3 wishes for yourself what would they be? - be honest!

If they have to be spent on me, rather than others (which really doesn't seem fair), then: 1) That my organisation thrives, so I can stay here forever if I want to 2) That my partner, family and friends live long, healthy lives and that our relationships go from strength to strength, 3) That I have a family of my own one day

Tell us a joke.

Sorry. I like observational comedy. I'm not usually a fan of out-of-context jokes. I find them artificial.
My profile link:
https://ias.im/u.220034
---
---